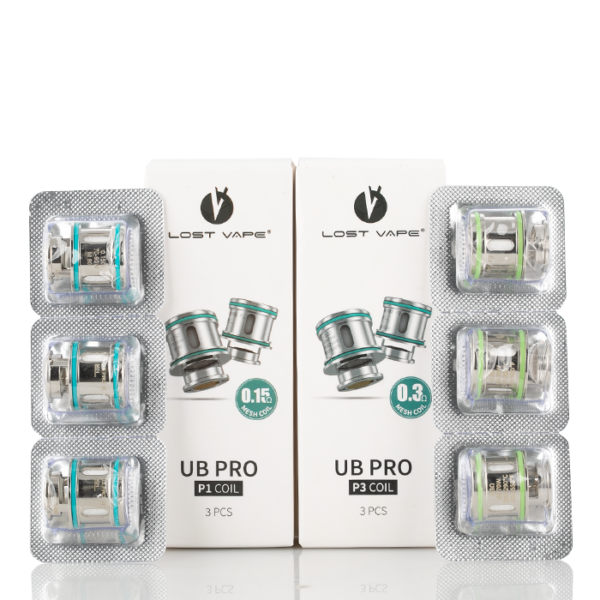 Lost Vape UB Pro Coils
£8.99
The Lost Vape UB Pro Replacement Coils have been designed for use with the Lost Vape Ursa Quest pod kit and Lost Vape Grus only. Adopting a mesh coil design, these sub ohm coils are available in two variants; a UB Pro P1 0.15 Ohm coil and a UB Pro P3 0.3 Ohm coil.
Sold in packs of 3
Description
The UB Pro Coils is the newest line of coils to come from Lost Vape and have been designed to be used with the new Ursa Quest Multi Kit (With Pro Pod) and Lost Vape Grus, there is currently 2 options to choose from, the UB PRO P1 which is a 0.15ohm NI80 mesh coil and is best used between 70-90w and the UB Pro P3, which has a resistance of 0.3ohm and is also a mesh coil however unlike the P1, the P3 is constructed from SS904L which is compatible for temp control devices that support Stainless Steel wire as well as being able to be used in wattage mode, the P3 is best between 60-70w or 260-290c (500-550F).
Sold in packs of 3
Only logged in customers who have purchased this product may leave a review.