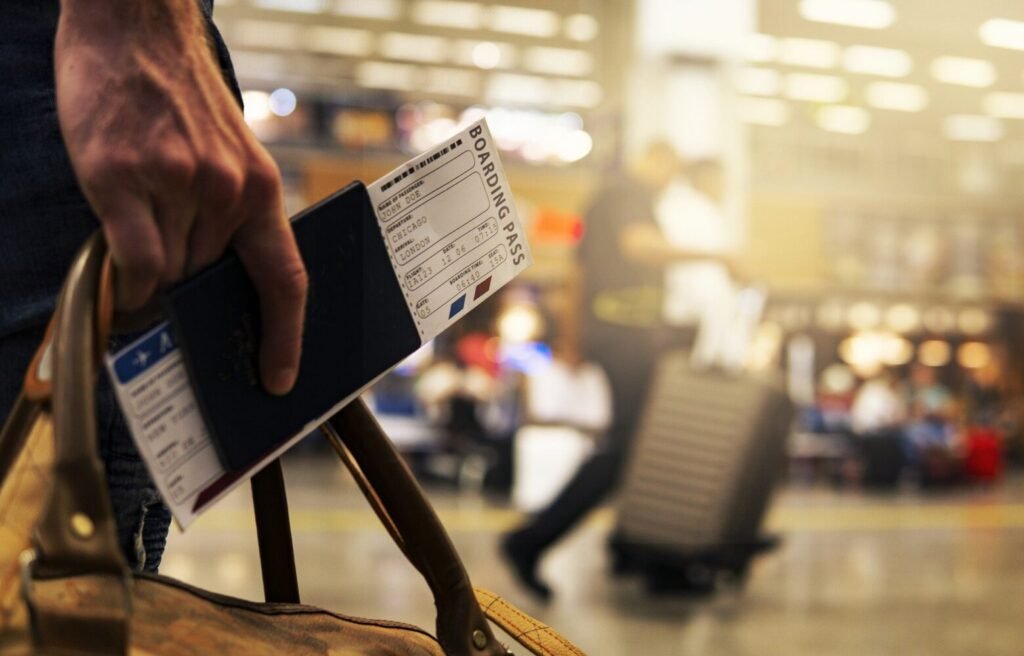 All You Need to Know About Travelling with e-Cigarettes
In addition to being a cheap and safe way to quit smoking, another advantage of e-cigarettes (especially the disposable ones) is their portability and the fact that you can easily carry them. However, one common question most vapers have is about the safety/legality of travelling with e-cigarettes.
If you are planning a trip but still have questions about how to fit your e-cigarette device into your travel plans, this is the article for you. Below is a helpful guide on everything you need to know about travelling with e-cigarettes.
Be sure about the legality and vaping laws of the country you're travelling to
This is particularly important, especially since different countries have a different set of regulations and laws when it comes to vaping, and the last thing you would want is to get into trouble with the local law enforcement in a foreign country.
Although some countries don't have strict laws against vaping (you might be let off with a warning or small fine), other countries like Dubai, Egypt, Cambodia, Brazil, Colombia, North Korea, Hong Kong, Nepal, Brunei and Mexico have very stringent laws against vaping so be sure to find out in clear details what the laws on vaping are in the country you are travelling to.
Have a vape travel checklist
There are some important things you should always have with you whenever you are travelling with your e-cigarette, and they include; e-cigarette device, batteries and a battery charger (if required), a storage case especially for your batteries, e-liquids/refills and an international adapter plug.
Getting through airport security
It is important to bear in mind that all e-cigarette devices have to be cleared by airport security. You don't have to worry about getting your e-cigarette device through airport security so long as you have packed and stored it properly.
Just ensure that your device is charged and the functions are working properly in case you have to prove it fully works. Also, ensure that all your e-liquids and refills are stored in clear plastic bags and do not exceed the 100ml per bottle limit.
Do your research
This is especially important if you plan on travelling by air, as different airlines and airports have different policies on vaping or travelling with e-cigarettes in your luggage. For example, one common policy amongst most airlines is that carrying e-cigarettes in checked baggage isn't permitted. They have to be packed in a clear plastic bag together with your carry-on luggage and checked by airport security.
Also, most airlines will require you to carry your lithium-ion batteries in hand luggage so it is advised that you keep your vape batteries there. This is because lithium-ion batteries can pose as a fire hazard when stored in a plane's cargo hold.
Your e-liquids or refills can however be stored in your checked luggage, just remember to keep them in a plastic bag in case of any leaks. If you're in the UK, below are some of the current vaping policies of some major/popular airports and airlines you can check out.
Airports
London Heathrow- Smoking isn't allowed anywhere near the premises, only at designated smoking areas outside the terminal buildings.
London Gatwick- e-cigarettes are not allowed inside both the North and South terminals, only at clearly marked designated areas outside the terminals.
Bristol Airport- Same rules apply. You can only smoke e-cigarettes at designated smoking areas outside the airport terminal.
Birmingham Airport- Smoking is only permitted in designated smoking areas.
Manchester Airport- e-cigarettes are not permitted inside the terminal, only outside.
Airlines
British Airways- Like most electronic devices, you will be required to carry your e-cigarettes in your carry-on luggage, including any loose lithium-ion batteries you have with you. As for your e-liquids and refills, keep them in a clear plastic bag that is sealed, and each bottle should not exceed the 100ml limit. You are also permitted to carry a maximum of 15 batteries for all your devices put together.

Emirates– All loose lithium-ion batteries must be kept in your carry-on luggage, and you are only allowed a maximum of 20 batteries. Also, ensure that your e-cigarette is turned off and protected from activation. You are advised to pack all your e-liquids and refills in a clear and sealed plastic bag (this can be kept in your cabin bag).

Virgin Atlantic- The limit for each bottle of e-liquid is 100ml, and all liquids must be packed in a clear, sealed plastic bag. All batteries should be kept in your hand luggage and checked.

Lufthansa- All e-cigarettes and other vaporizing devices powered by lithium-ion batteries must be packed in carry-on luggage and protected in a way that prevents any accidental activation. Refills and e-liquids must also be stored in clear and sealed plastic bags.

Qatar Airways- Together with a 20 batteries maximum, all e-cigarette devices must be packed in your carry-on luggage. Your e-liquids and refills should not exceed a maximum of 100ml per bottle and should also be packed in a clear plastic bag and kept in your carry-on luggage.

Smoking e-cigarettes on the plane
While you are permitted to travel with a properly packed and stored e-cigarette device, the rules on smoking e-cigarettes while on the plane are very clear. It is strictly prohibited regardless of the airline. This is because not only is smoking e-cigarettes on an aircraft dangerous; it is considered an offence that carries serious penalties.
The legality of vaping in different countries
Below are the stands of some countries on vaping;

Legal; Belgium, Austria, Bulgaria, Albania, Denmark, Germany, Finland, Latvia, Poland, Russia, Spain, Sweden, UK, Turkey, Romania, Portugal, Ukraine, Italy, Israel and Greece.

Restricted; USA, Australia, Hong Kong, South Africa, Panama, Malaysia and Nicaragua.

Illegal; Brazil, India, Lebanon, Saudi Arabia, Vietnam, UAE, Singapore, Philippines, Argentina, Colombia, Cambodia, Seychelles, Mexico, Egypt, Brunei and Uruguay.
Conclusion
When it comes to travelling with e-cigarettes, it is always better to be safe than sorry. So if you are uncertain about what the policies and laws are on travelling with your e-cigarette device, do your research.
Ensure that you are properly educated on airport and airline policies on e-cigarettes (a visit to the airline's website will give you a list of all the dos and don'ts). Although the legality of e-cigarettes is still unclear in some countries, you can check out the local laws on smoking in general, as this will most likely also apply to vaping.